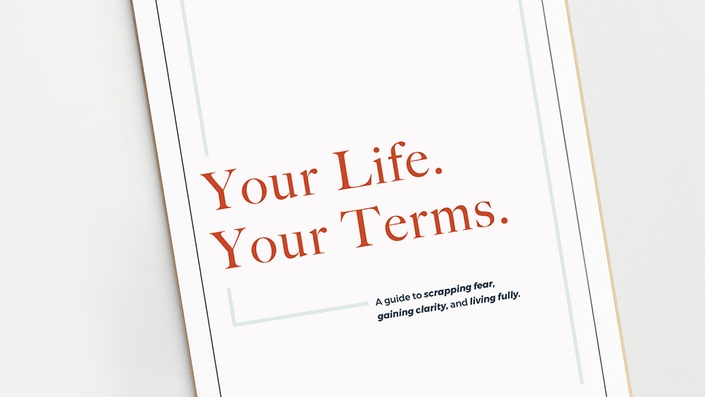 Your Life. Your Terms. Group Coaching Program
Gain clarity. Scrap fear. Rise Together.
Enroll in Course
Ready to Live Your Life on Your Terms?
Gain Clarity. Live Fully. Rise Together.
Your Life. Your Terms. is a two-month group coaching program for the woman who is overworked and underwhelmed. Who's ready to stop saying yes when she really means no. Who's ready to break up with perfection. Who's ready to identify (and ditch) self-sabotaging professional habits, communicate directly, and lead with confidence. And who's ready to finally and dramatically show up for herself.
I know this woman. Because I was this woman. I've been at the end of my rope more times than I can count, laying it all on the line for my job or my family and leaving nothing for myself. It took years and many failed attempts, but I'm here to tell you it can be different. Life can be fuller and freer.
It's time to get clear about what you want, to shed your shoulds and set achievable goals. It's time for you to start showing up for yourself like you show up for others.
It's time for you to live life on your terms.
Enrollment for this group coaching program is $2800.
Is This for Me?
Do you fight the Sunday scaries?
Do you struggle to say no?
Do you ruminate over conversations + events that didn't go as planned?
Do you find that carrying the invisible load—the endless catalogue of information that keeps your household running—is weighing you down?
Do you feel exhausted by the hamster wheel?
Do you secretly wonder, "Is this it?"
If you answered yes to even a few of these, this program is for you.
What to Expect
Your Life. Your Terms. is a two-month group coaching program designed to draw working women into an intimate community to get clear on what they want, identify barriers keeping them from getting it, and create a roadmap for living life on their own terms. Ultimately, you'll have a refined view of what's possible, a plan to get there, and a community of sisters rooting for you along the journey. You'll leave as a more productive teammate, a more powerful leader and a more impactful—and happier—human.
We'll dive into several topics during the nine-week Your Life. Your Terms. group coaching program, including:
Defining your why
Pressing pause on perfection
Curing the disease to please
Kicking self-doubt to the curb
Controlling your inner control-freak
Choosing guts over fear
Setting boundaries
Shedding your shoulds
Mastering your mindset
Overcoming self-sabotage
Over the course of the program, you will engage with me and your fellow group members weekly through a video conference (7 group sessions). You will have two private coaching sessions. You'll have full access to my Your Life. Your Terms. course materials. And you will receive bonus material by way of special videos and emails created specifically to support your needs.
At the end of the program, you'll have:
Clarity around your priorities
Confidence around your skillset
A refined view of what's possible
A clear, thoughtful plan to achieve your goals
A set of tools to keep your intentions on track
A community of women rooting for you along your journey
You are the author of your story. Let's make it one you love.

Your Instructor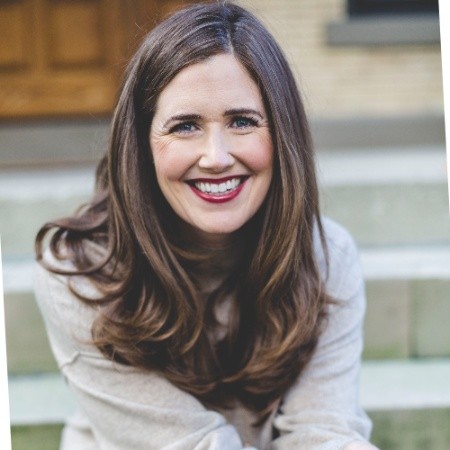 I'm an NYU-certified Executive and Life Coach who helps seasoned and emerging leaders thrive in work and life. I spent 15 years in Fortune 500, non-profit and startup environments, excelling in sales, marketing, human resources and culture development. In each role, I refined my ability to help individuals and teams navigate barriers, improve communication, gain confidence, and ultimately win. My coaching drives results because I challenge people to clarify their vision, guide them as they map a clear plan to achieve their goals, and support them along their journey.
Course Curriculum
Welcome!
Available in days
days after you enroll
Clarity
Available in days
days after you enroll
Perfection
Available in days
days after you enroll
Frequently Asked Questions
When does the program start?
This Your Life. Your Terms. group coaching program will kick off on Saturday, September 12th.
What if I can't make a call? Will it lessen my experience?
Don't worry, all video conferences will be recorded and uploaded to a shared drive. You can watch the replay when it fits into your schedule. I will solicit questions before each call to make sure that even if you can't be there real time, I can answer your questions and you can hear responses on the replay.
Do you offer a refund?
No. Why? Because I want you to be all-in on this experience. If you put in the work, the transformation will come. If you're not willing to put in the work, this program isn't right for you.